FITNESS PROGRAM
Enspire365 offers a 6-day-a-week BodyBurn Fitness Program to help you achieve your health and fitness goals! The program is designed to give you one day of cardio and core with BodyBurn Shred, four days of strength training with BodyBurn Bootcamp (one for upper body, one for lower body and two for full body), and bodyweight movements combined with BodyBurn TRX Turbo. Now is the time to make the choice to be healthier and happier! Join us for the BodyBurn Fitness Program!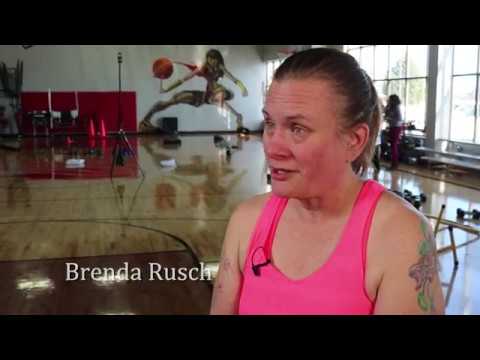 BODYBURN BOOTCAMP – Mondays, Tuesdays, Thursdays & Saturdays
Get in shape with BodyBurn, a high-intensity full body Boot Camp. This class will jumpstart your metabolism, improve muscle tone and reduce body fat, which makes it a great addition to any workout plan. With the combination of strength, cardio, core and interval training you will get a full body burn! Each class will be unique offering a variety of different training equipment and exercises including ropes, wall balls, TRX, agility ladders, weights, kettle bells, bands and more. Consistently challenging your body! Come join our energetic and motivating 45 minute class.
BODYBURN SHRED – Wednesdays
BodyBurn Shred is a combination of cardio and core high-intensity interval training. This type of training speeds up your metabolic rate to burn more calories and fat as you improve your overall performance. Increasing your metabolic rate is where you see results happen! You will leave this class and be burning calories all day long!!! Our enthusiastic instructors pack a lot of punch into this 45 minute class!
BODYBURN TRX TURBO – Fridays 
BodyBurn TRX Turbo is a strength and cardio combination class. With the TRX suspension training system, you will use gravity and bodyweight to complete multiple exercises that will develop strength, balance, flexibility and a rock-solid core. The suspension training is combined with high energy cardio to give you a total body BURN!!!! Feel the heat in this 45 minute class!
Class Schedule: ($10/class; $80 for 10 classes; $60/month to month unlimited fitness class membership; $85 one month unlimited)
**If you are new to our classes, please download the Enspire365 app to your phone and create an account. This will make check-in and payment quick and easy when you attend class!